Watching folks creating on YouTube …
It's relaxing and you can also learn some new ideas or ways to draw or create too!
Drawing …
There's lots of ways to do that – but one of the Board Members loves to sketch all the time – even during meetings as that helps them to understand what is going on.  They use a black pen and markers, and sometimes likes to paint.  A couple of other Board Members love to use ipads to create their drawings and artworks. 
Making art …
One of the OHOV Board Members says 'it makes me feel wonderful!'
Slime …
Make and play with slime (or sometimes buying it from a shop)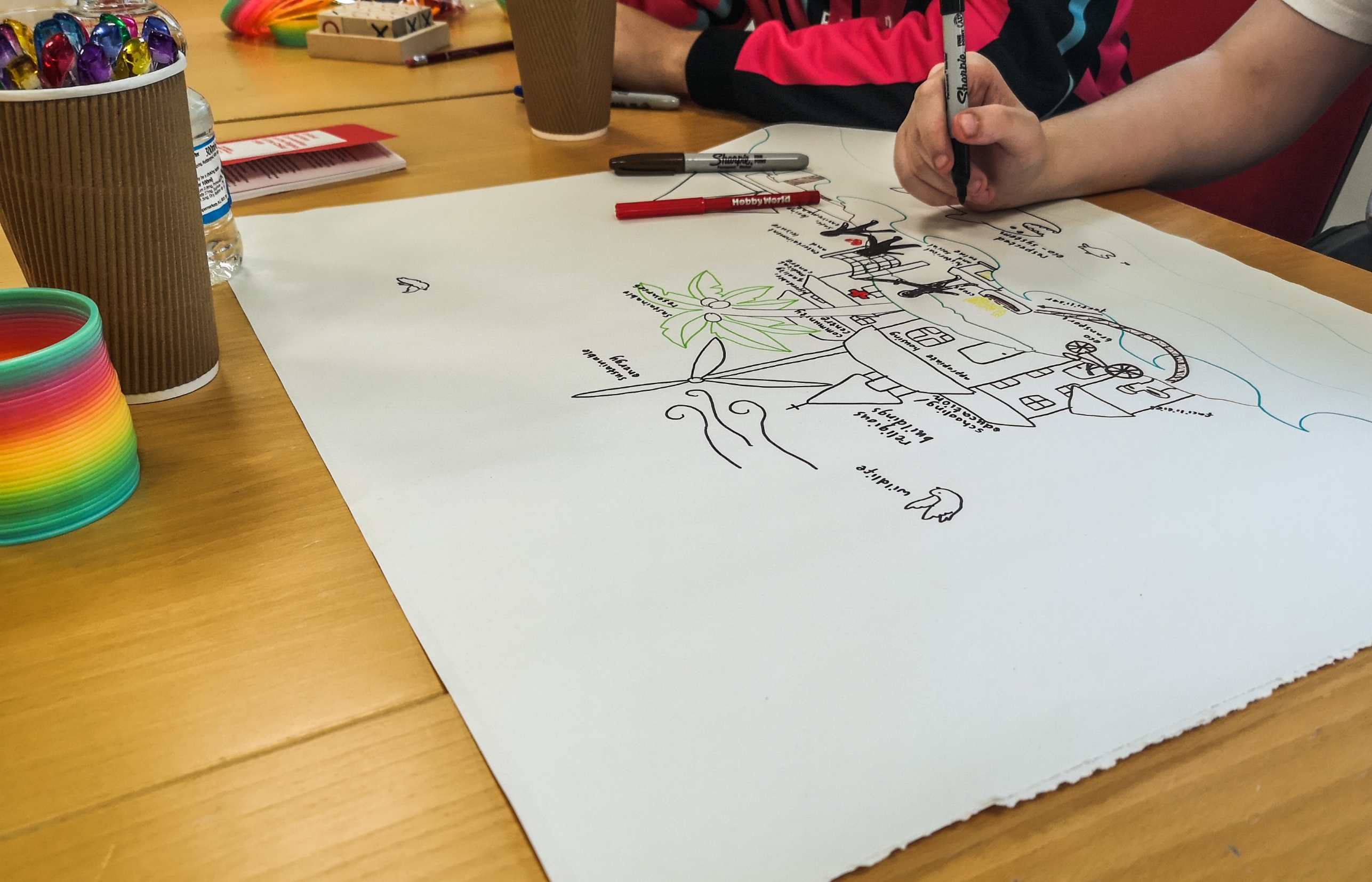 Doing something with your hands …
Some things you could try are giving yourself a hand massage, using elastic bands to create a mini sculpture, squeezing a squishimal or one Board Member loves to rip up paper into tiny pieces. 
An independent children and young people's board for the Children's Hearings System 
© 2022 OHOV