Available online and in hearings centres across the country – 'VOICE' Magazine …
An OHOV publication by young people, for young people. But how did it come about? Meet Ben and Sharpay, the board members behind the idea. 
At a board meeting in June, OHOV worked with Kirsty and Rachel from the Office of the Chief Designer to prototype ideas for improving the Children's Hearings System in Scotland. Board members Ben and Sharpay designed a magazine for children and young people to read while they're in the waiting room before attending a hearing.
 They said that hearings can often be stressful and that many young people go into hearings feeling anxious and not knowing their rights. 'Voice' magazine addresses that by aiming to:
Provide distraction and relaxation for young people before a hearing

Give young people important information about their rights, and about what to expect in a hearing

Make links across other organisations who work with young people

Reach out to young people across the country, letting them know they're not alone

How it all came about …
From an early prototype came creative collaboration; something that OHOV has always done well. Ben and Sharpay oversaw a session in July where they presented their prototype to board members and encouraged them to work together to come up with ideas for articles, to design the look of the magazine, and figure out what skills and talents they could contribute.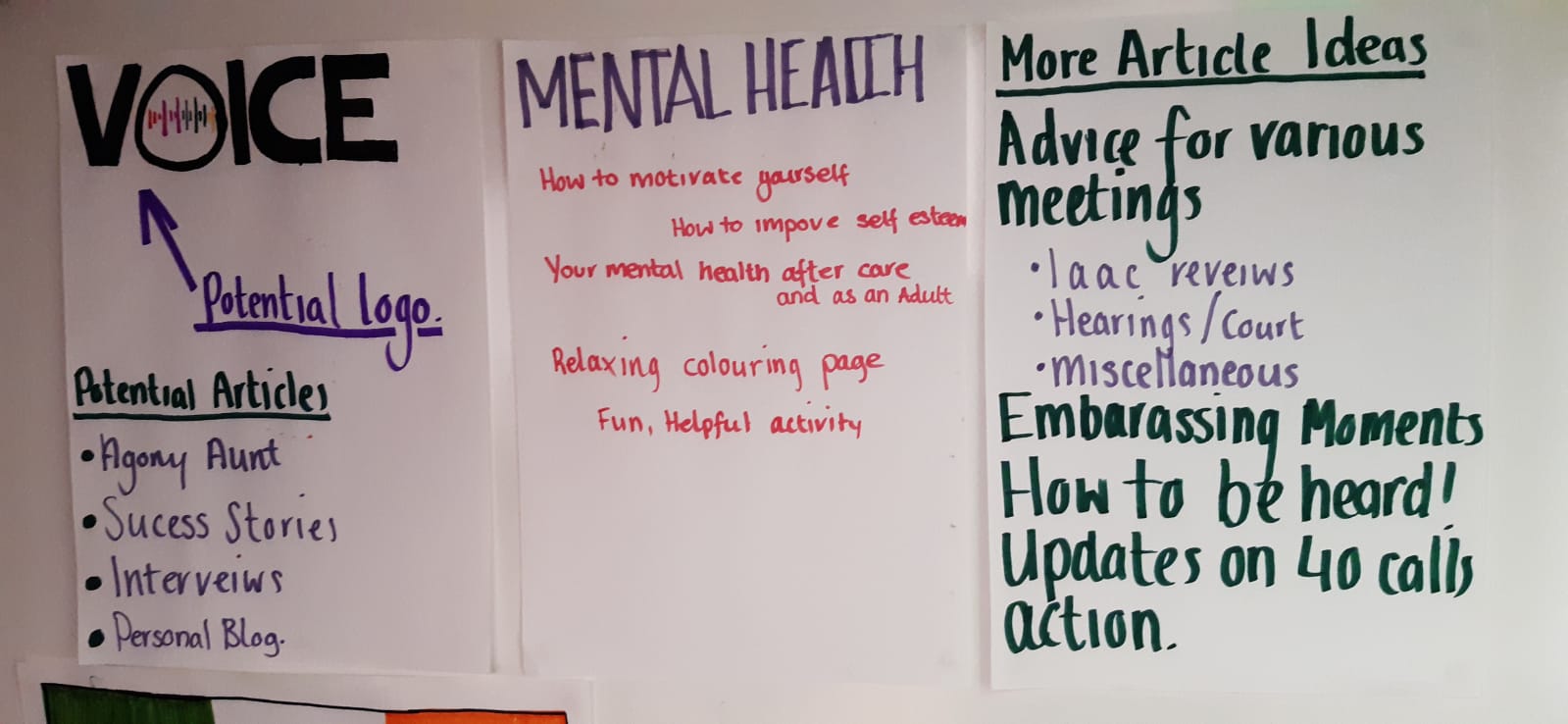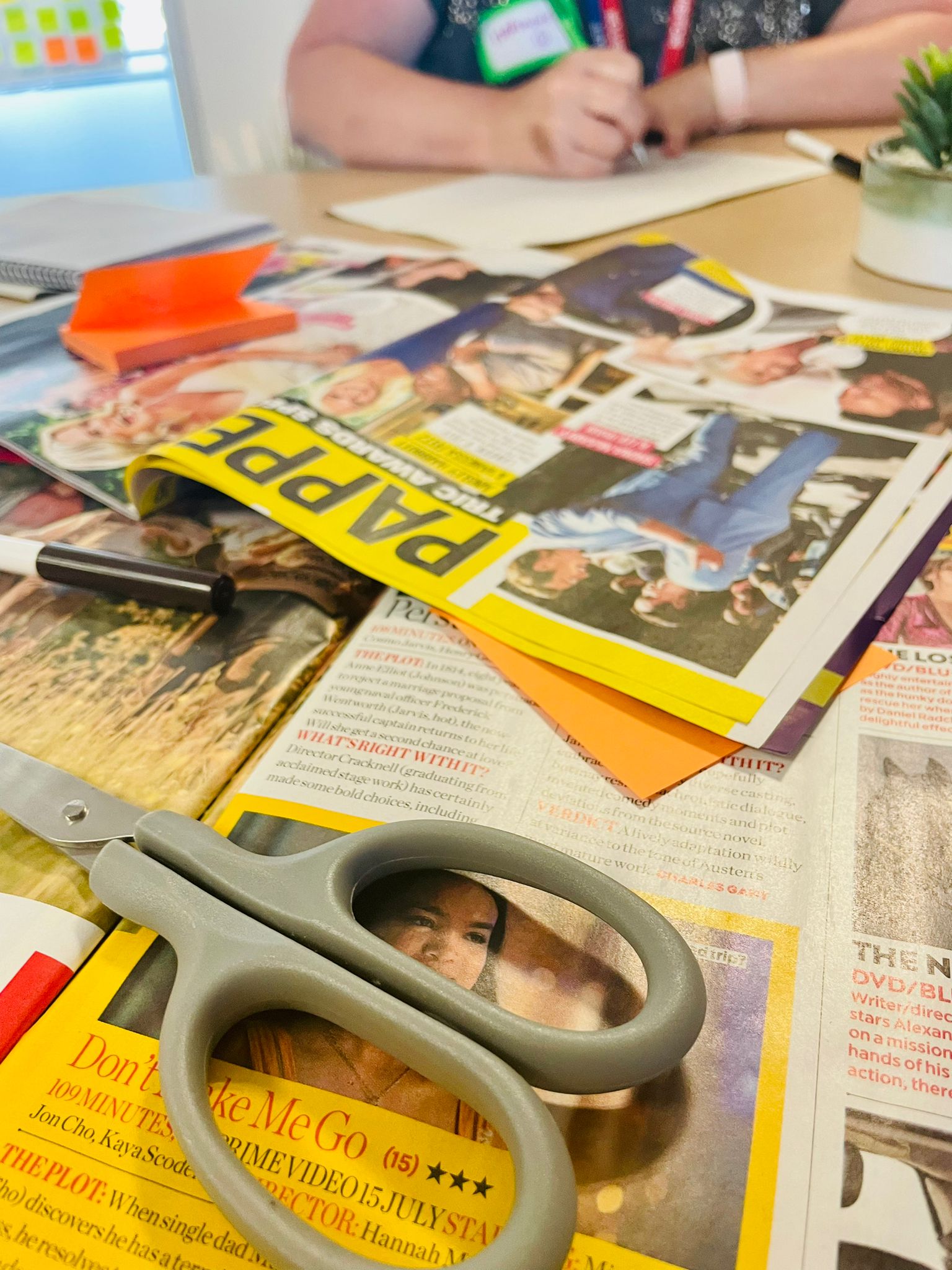 Board members working on the magazine from the meeting in July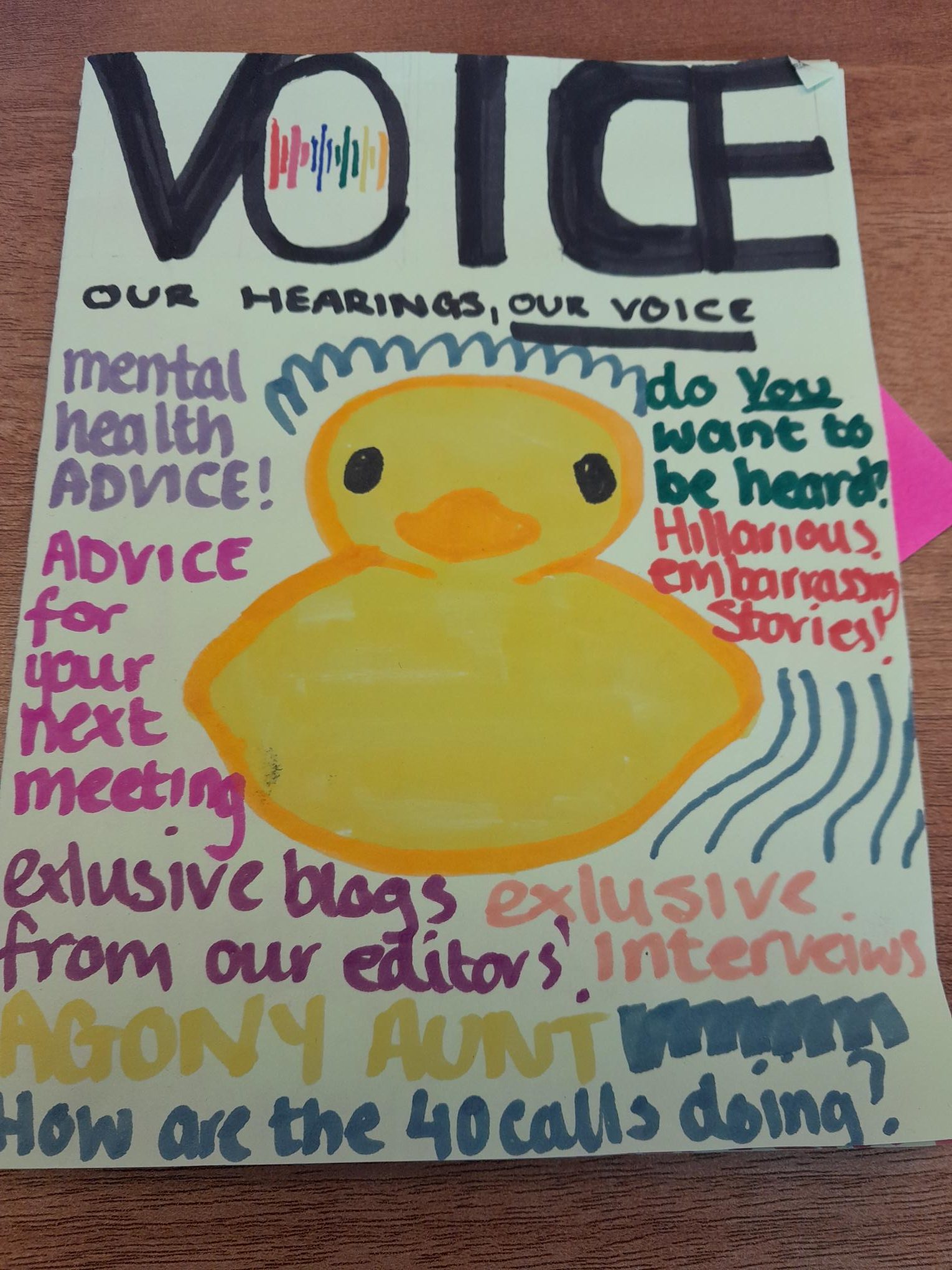 Early prototype of the first design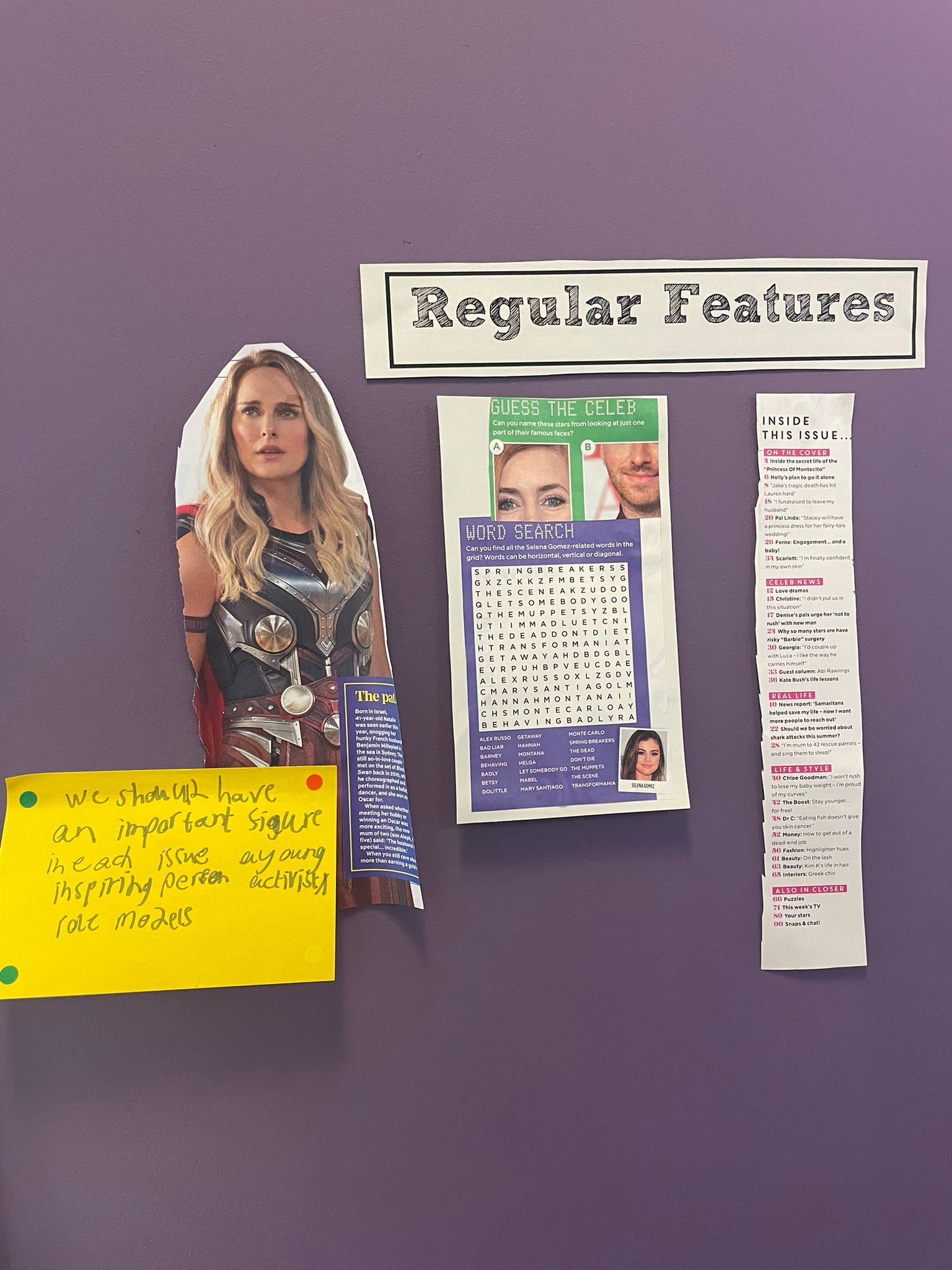 Brainstorming different features to have in the magazine
Read our latest edition …
This edition is once again jam packed with helpful articles and interviews, as well as loads of fun stuff like a football quiz, some mouthwatering recipes and mindfulness colouring in.
Check out the centre spread which is a board game. Thanks to OHOV Board Member (and VOICE editor) Lisa for coming up with this fabulous idea.
You can also enter our design a duck competition. The winner will receive a £50 Amazon voucher.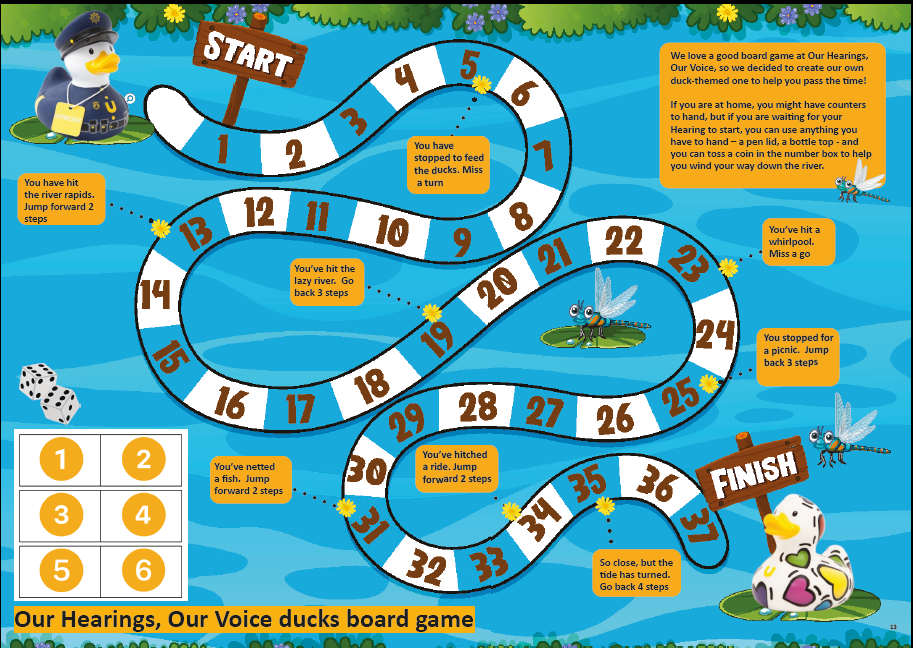 Read our second edition …
This second edition of VOICE is packed full of helpful information, as well as lots of fun stuff including a spring quiz. Plus lots, lots more!
There is also an exclusive interview with Sheriff David Mackie, who is leading the Promise Hearings System Working Group.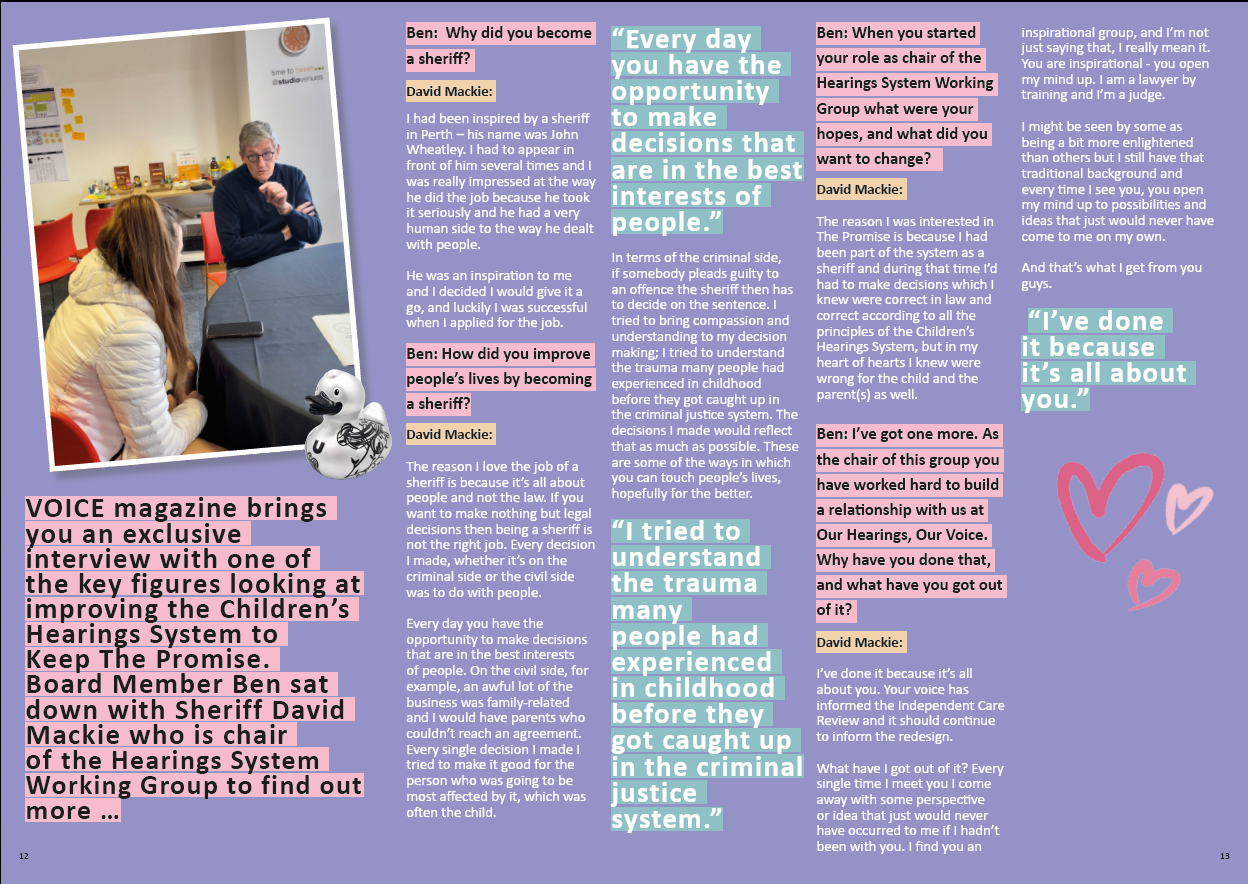 Read our first edition …
In our first issue you can read our top tips for attending a Children's Hearing, as well as some of our favourite ways to de-stress. There are fabulous poems to enjoy along with recipes, crafts ideas, an Autumn-themed quiz, and much more!
An independent children and young people's board for the Children's Hearings System 
© 2023 OHOV