We are holding our 19th Our Hearings, Our Voice (OHOV) board meeting this weekend and this one feels special for a few reasons- friendship, support and the chance to create real change in the children's hearings system.
We are coming together in the capital and uniting experienced and brand new board members for an overnight, involving good food, chat, laughs, exploring and banter! That will set us up nicely for the reform work.
Sheriff David Mackie will join us for the third time at our board meeting. David is a retired Sheriff and is leading the Hearings System Working Group (HSWG), which will make recommendations to Scottish Government for reform of the Hearings System. The Issues List for HSWG has already been mapped against OHOV's 40 Calls to Action so we are confident our board members are being actively listened to.
We will also be joined by Kirsty Sinclair and Rachel Dowle from the Scottish Government's Office of the Chief Designer for a great mix of thinking about the Hearings System and having fun designing what and how that can change. We will use all sorts of ways to design changes, including comic strips, Lego and craft materials, to ensure that all of our board members are heard. 
Christina Spicer, Public and Policy Manager from the Promise Team, will also take part in her role in ensuring we keep the Promise in the Children's Hearings System. The Promise Plan 21-24 asserts that the Children's Hearing System will have gone through a redesign process. You can read more at page 36 here Plan 21-24 – The Promise.
We look forward to learning and sharing more about what changes are recommended by our hearings experienced board members in due course.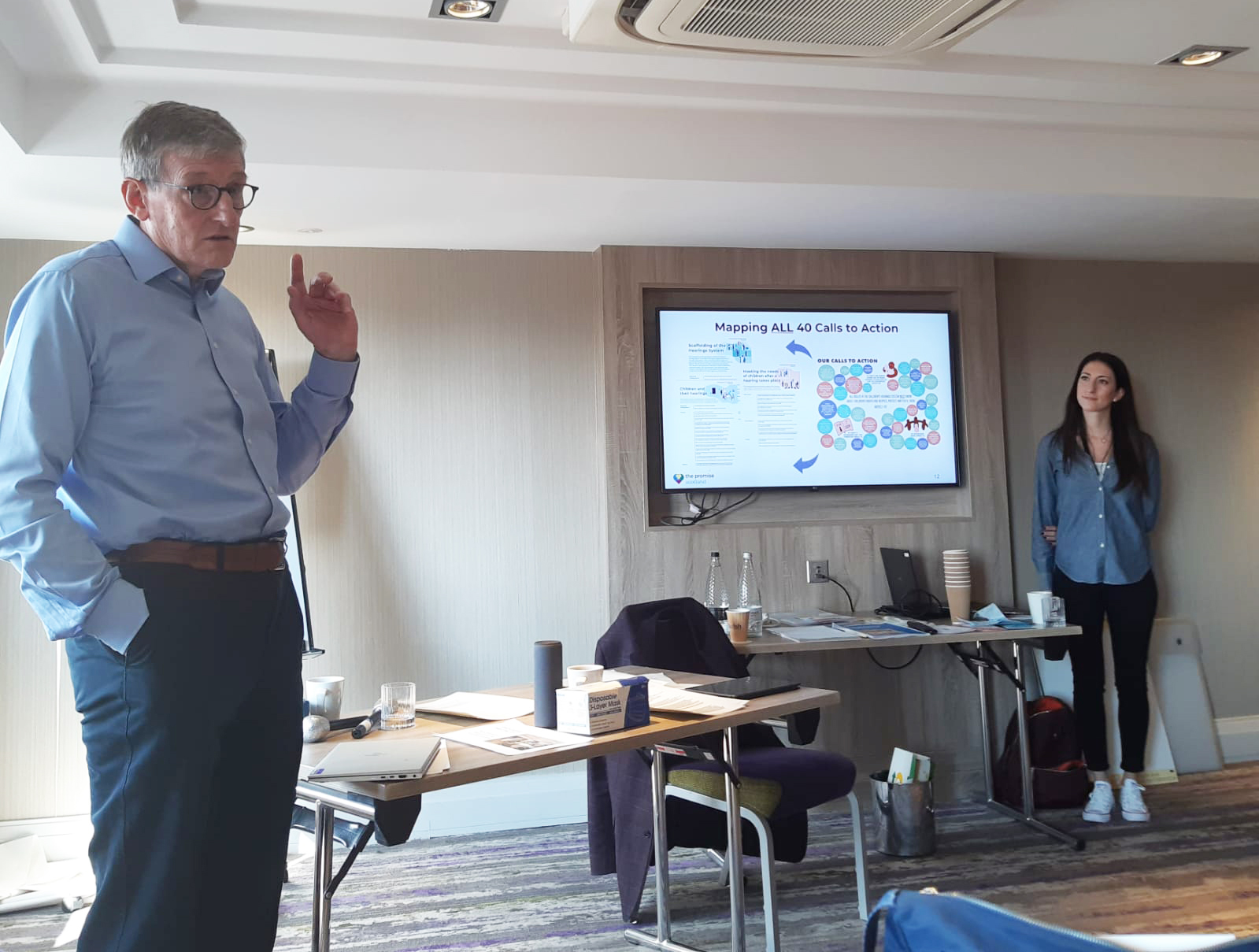 Sheriff David Mackie and Christina Spicer, Public and Policy Manager from the Promise
Team at our Board Meeting in March 2022